Axis Studio allows users to change signal frequencies on both Perception Neuron Studio and Perception Neuron 3. There are a total of 5 signal frequencies to choose from. The frequencies are distinguishable through the following color coding.

Blue
Green
Magenta
Cyan
White
There are many reasons why you may need to change frequencies, such as:
Sensors are not synced to the same frequency.
Signal quality is bad.
Multiple PN3 or PN Studio devices being used together. Suit sets must be assigned to different frequencies.
Software Menu
Users can utilize the FREQUENCY SETTING tool to change hardware frequency. The following steps will walk you through the process.
In Axis Studio, go to the Frequency Setting's located under the Main menu. Click NEXT, all sensors on the existing channel will shut down.
Turn on all the sensors, then click Connect. You will see the sensors are shown on the left side. Select the desired channel.
Click Switch, all sensor LED colors should be changed accordingly, then check the connection sensor number in the left corner of the popup window, make sure it matches the actual sensor number you are using, then click Finish.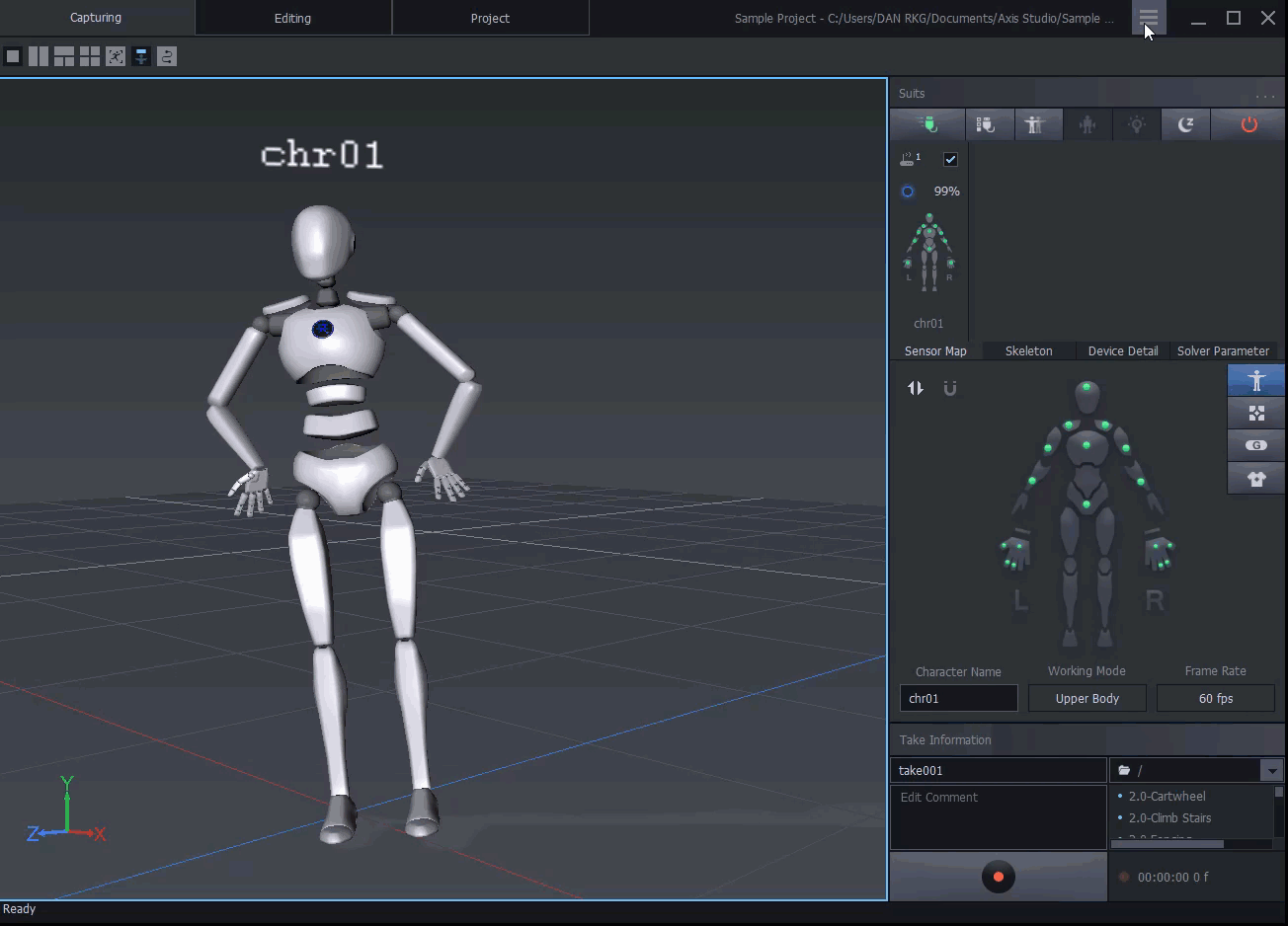 Hardware Setting

Both PNS and PN3 sensors have a power button that also serves as a frequency switcher.
Make sure sensors are on.
Observe the current frequency color.
Double-click on the power button once to switch to the next frequency.
Repeat the steps until the color LED matches the frequency desired.
Note: The PNS transceiver and PNS GLOVE frequency can only be switched through the Axis Studio software.