HARDWARE SETUP
Axis Studio supports up to 5 Perception Neuron Studio suits at a time.
Prerequisites
DHCP enabled router (Not included)
POE Switch (Not included)*
*PN TRANSCEIVER requires 1.5w
When operating more than one Perception Neuron Studio set, users must configure their transceiver to an ETHERNET configuration. This enables faster communication to Axis Studio for multi performer setup.
See diagram below :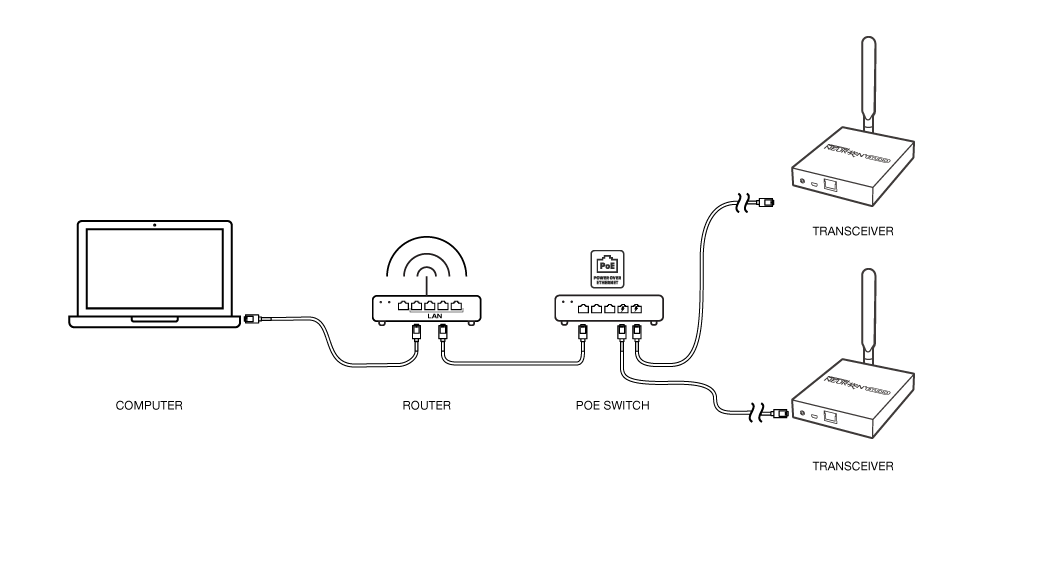 TESTED AND RECOMMENDED
ROUTER
Provides DHCP to all networked devices
Model : GL-AR750S-Ext
Web link GL-AR750S / Slate - GL.iNet (gl-inet.com)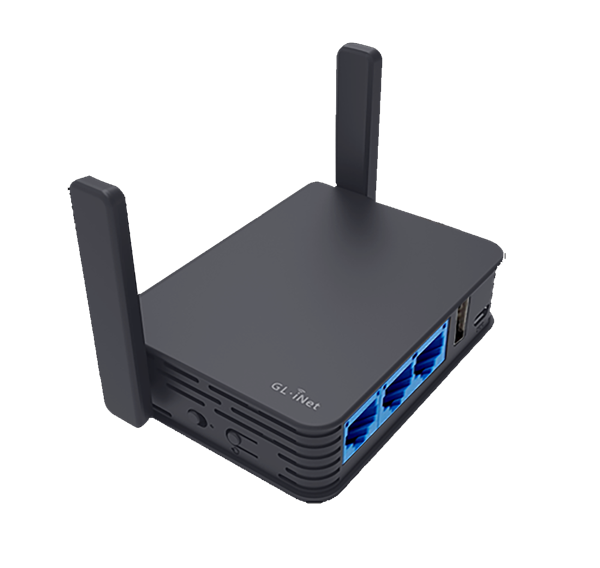 POE SWITCH
Provides power to the transceiver via ethernet cable
Model : POE-SW502
Web link: BV Tech 4 PoE+ Ports with 2 Ethernet Uplink | POE-SW502 | R-Tech | BV Security