AXIS NEURON:
1. Open Axis Neuron application.
2. Go to File > Settings > Broadcasting and make sure the BVH toggle is checked.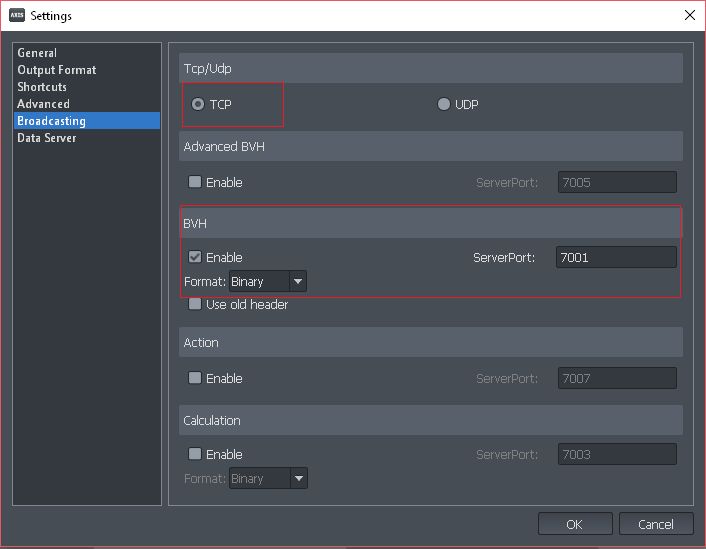 *Motion data can be prerecorded or Live Streaming
AXIS STUDIO
1. Open Axis Studio application.
2. Go to Main Menu > Setting > BVH Broadcasting.
3. Enable capture if you are recording live or edit if you are playing recorded data.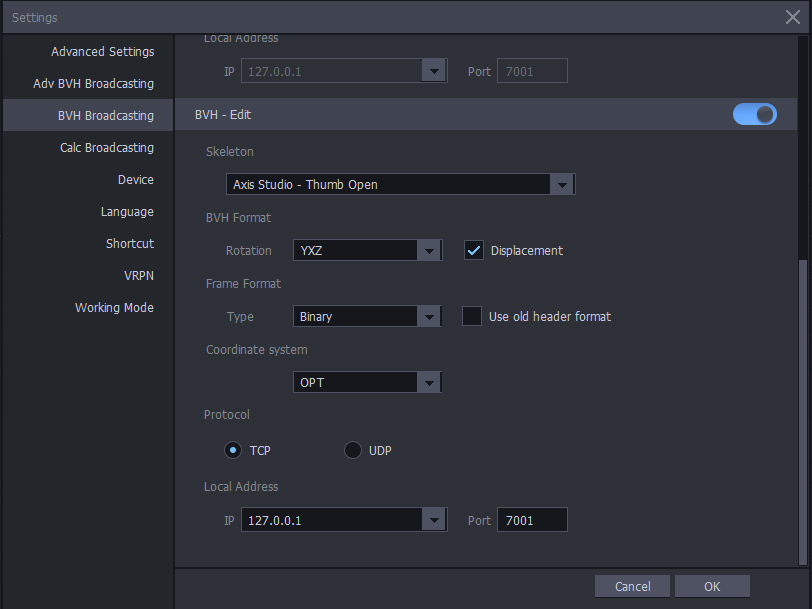 FACERIG
1. Open FaceRig Studio.
2. Navigate to Facerig's Advanced UI.
3. Go to Advanced Tracking Configuration (button present on the right side menu).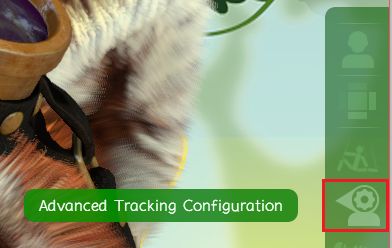 4. Select PerceptionNeuron from the drop-down list and hit Add button.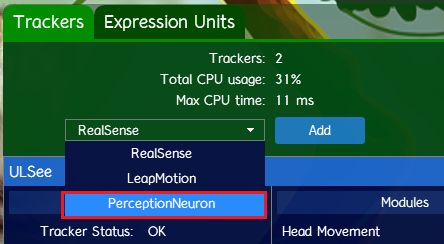 5. if the ULSee tracker has all the modules active, by default, the Perception Neuron tracker will initialize with body modules (Hands) and the Head Movement and Upper Body Movement toggled off because they are tracked and inferred from the ULSee tracker. Toggle these two options (Head Movement and Upper Body Movement) OFF in the ULSee section and toggle them ON in the Perception Neuron section.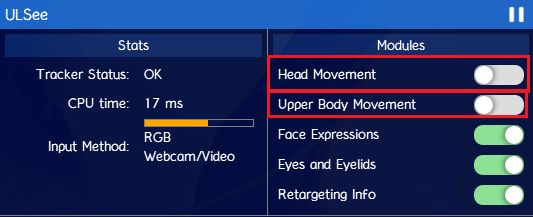 6. Scroll towards the bottom of the Trackers panel and activate Head Movement and Upper Body Movement options located in the Perception Neuron Module

7. In the PerceptionNeuron > Additional Options
Connection Type: TCP
Server IP: You have the option to set an IP for NETWORK flexibility. By default Facerig sets the IP to your machines local IP of 127.0.0.1, assuming that Axis Neuron is running on the same computer as Facerig.
BVH DATA port- Set to default 7001. BVH port is set inside of Axis Neurons TCP>BVH SERVER Port number.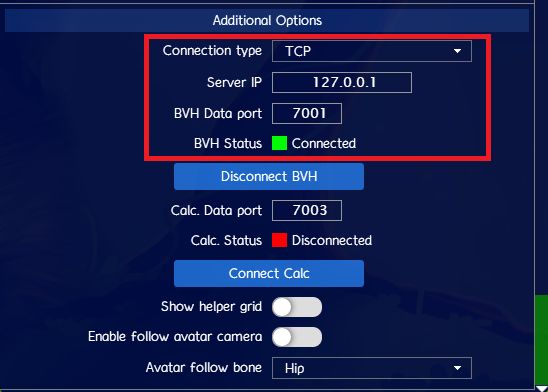 IP CAMERA CONFIGURATION
Please click on the following link for more information
You can view our Live Stream Tutorial on our Youtube channel