The Editing workspace is where you can view recorded takes and modify them. It's layout is similar to the Capturing workspace, but there are some differences. Here we will talk about the features unique to the Editing workspace.
Contact Editing
The Contact Editing window will allow you to modify your contact points as well as playback takes.
Click Data Process to clean up your raw motion capture data.
Take Information
The Take Information window in the Editing tab looks a bit different than the one in the Capturing tab. Instead of the Record button on the bottom, there is an Export button and a Save As button.
Export Settings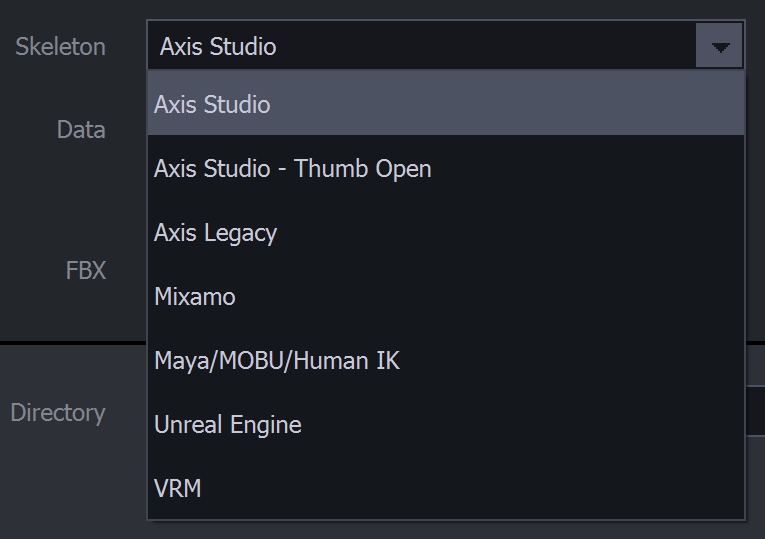 In the Export Settings, make sure the take you want is selected.
Change the File Type to whichever is needed for the next program you are bringing the data to.
You can adjust the Frame Range and FPS

.

Choose the Skeleton preset for the 3rd party software you will bringing the mocap data to. If you do not see a preset for the software you are using, use the Axis Studio (Thumb open if you are using gloves) preset.

Make sure the Rotation order is correct
Checking Displacement is needed for most programs. Displacement adds your contact point edits and body size profile.
Reference adds a root bone to the Axis Studio or Axis Studio Thumb Open skeleton.
Timecode can be added if you are using PN Studio.

You can also change where your file will be saved.