Having trouble capturing precise movements such as an actor touching their hands palm to palm? Let's talk about why.
The sensors for all of our products are inertia based, meaning that they only record relative location and rotation data. That's why adjusting the body dimensions can help improve their accuracy. Getting a 1:1 match is not always possible, but the closer you get, the less cleanup you will need to do later.
Ways to improve capture accuracy
Use the body size manager to select a body size template and adjust individual dimensions as needed. The closer the dimensions of the character are to your actor, the more accurate the capture data will be. That same principle applies when retargeting your actor's performance to a digital character. It is rare that an actor's proportion will exactly match those of their character, so some cleanup should be expected.
Use this chart as a guide when measuring your actor. Make sure to measure from rotation point to rotation point: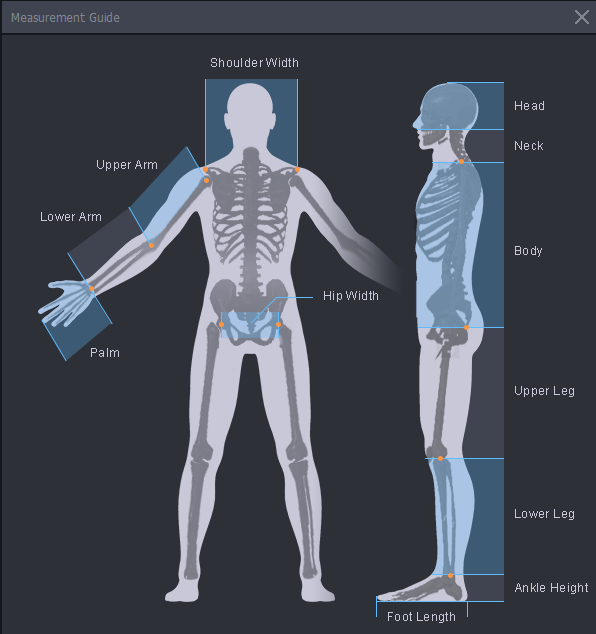 Other ways to help improve accuracy include:
Proper sensor placement and calibration
Wearing tight fitting clothing under the sensors
Making sure the straps are secure so that the sensors do not move during capture
Body Size Manager
Axis Neuron/Axis Neuron Pro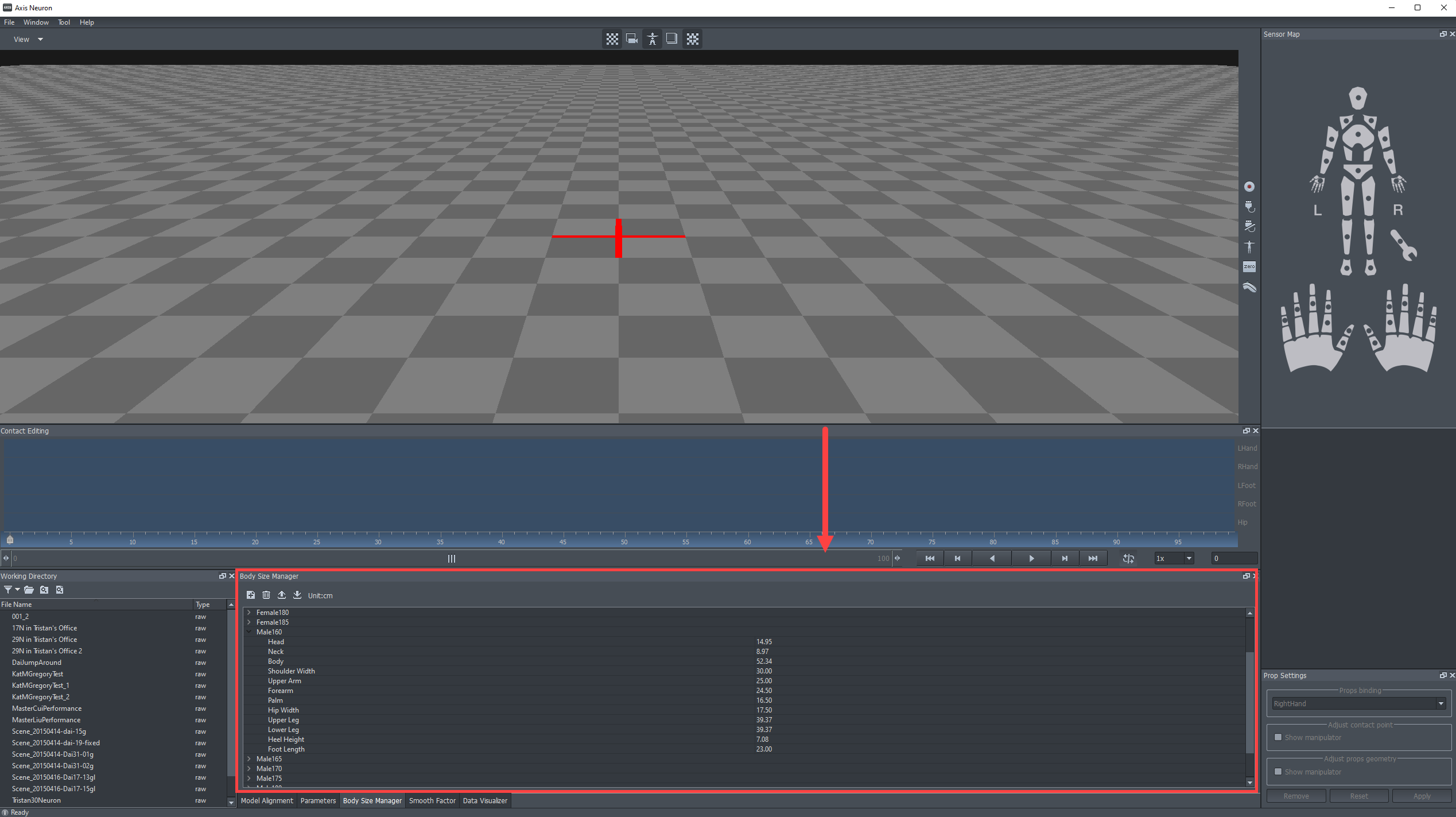 Axis Studio