Axis Studio Setup
In Axis Studio, either have your mocap suit ready to record or have a recorded take playing on loop.
Go to Main Menu --> Settings --> BVH Broadcasting
Enable Capture if you are recording live or enable Edit if you are playing recorded takes.
Under Skeleton, select Axis Legacy
Under Frame Format, select String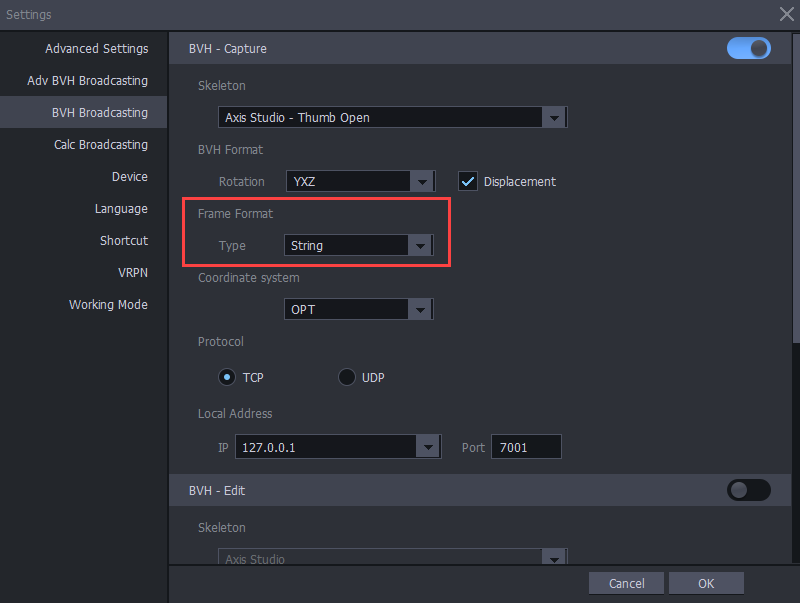 Houdini Setup
Before getting started in Houdini, make sure sidefx labs is installed.
Go to Windows --> SideFX Labs.
Go your Node Editor.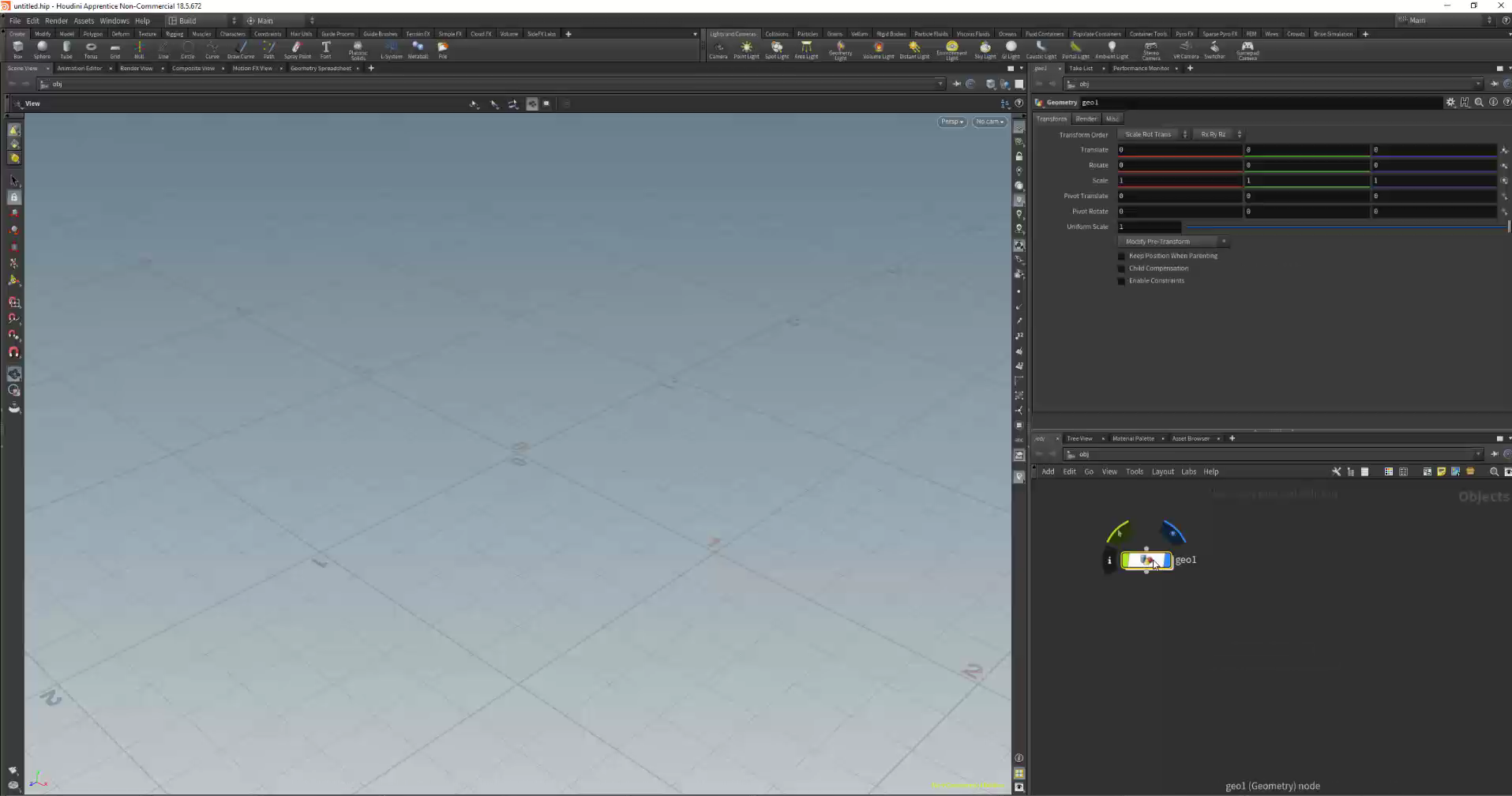 Open the Geometry node and add an FBX Character Import node.

Use this node to add your character to the scene.

Add a Neuron Mocap node
Add a Bone Deformation node and connect it to the FBX Character Import node.
Add a Rig Match Pose node and have the FBX Character Import and Neuron Mocap node both feed into it.

Display the Rig Match Pose node, click on the Viewport and hit enter. Now you can modify the skeleton into a perfect T-pose if needed.
Uncheck: Enable Match Bones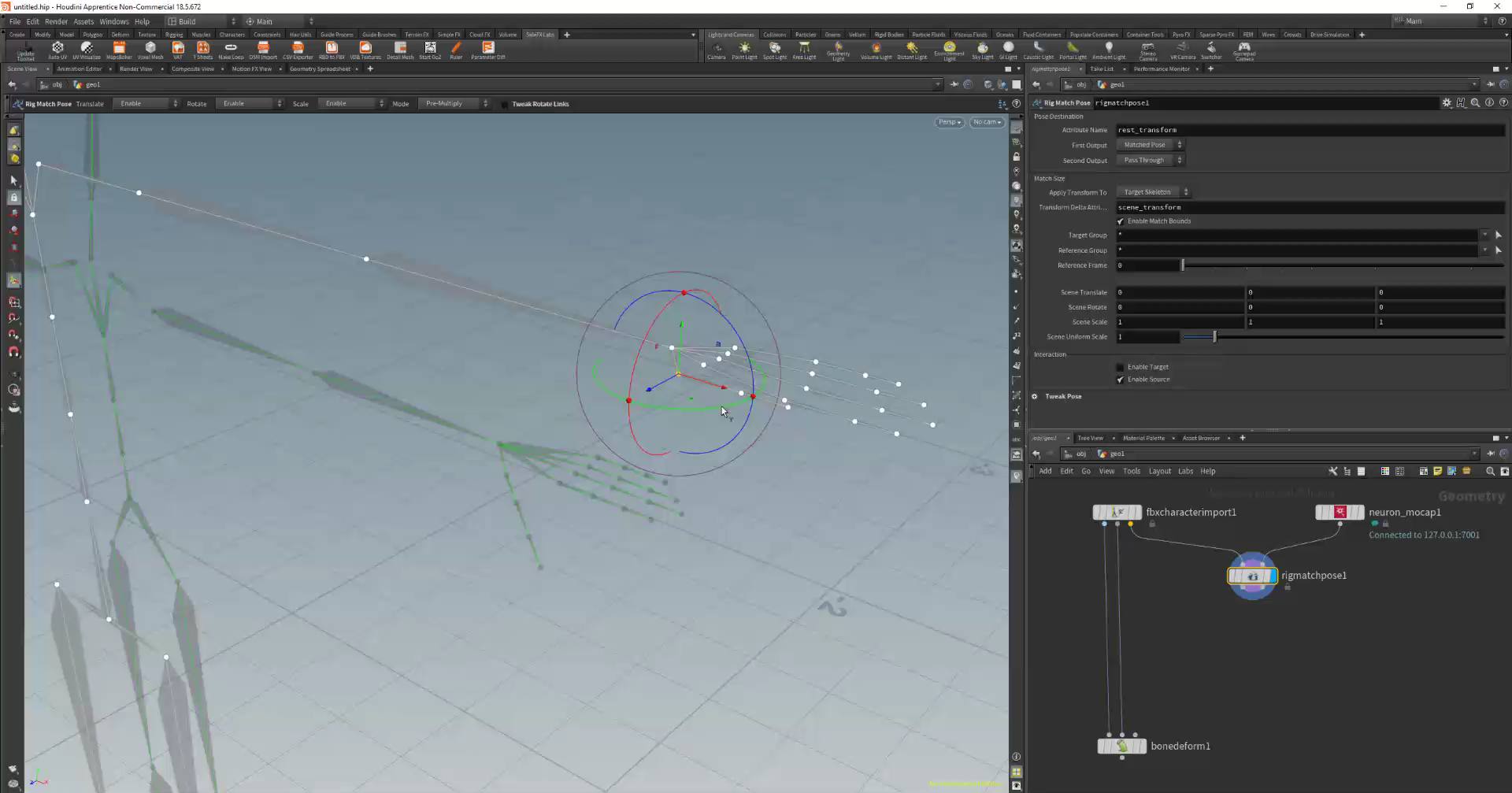 Add a Map Points node and connect it to the Rig Match Pose node.
Turn display on for the Map Points node.
Change the target guide offset to 0.3 in z.

Click on the Viewport and click enter.

Connect all the points between the skeletons.

Under Align Guide, uncheck Translate
When that's done, add a Full Body IK node and connect it to the Map Points node. Then, connect the Full Body IK to Bone Deform and turn on the display on the Bone Deform node.
Check the settings on your neuron mocap node. Make sure the IP address and net port match your settings in Axis Studio.
Click Connect and your data should play in real time