Setup in Axis Studio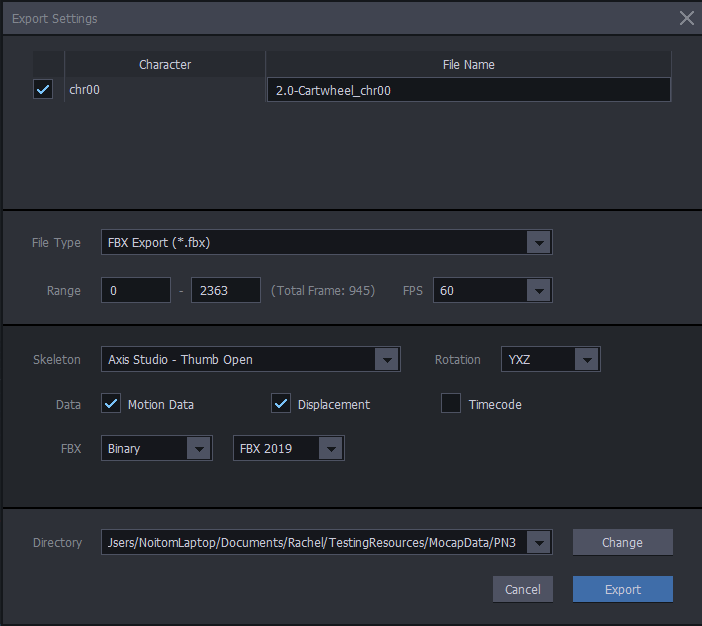 Export your mocap data from Axis Studio as an FBX.
Setup in Axis Neuron / Axis Neuron Pro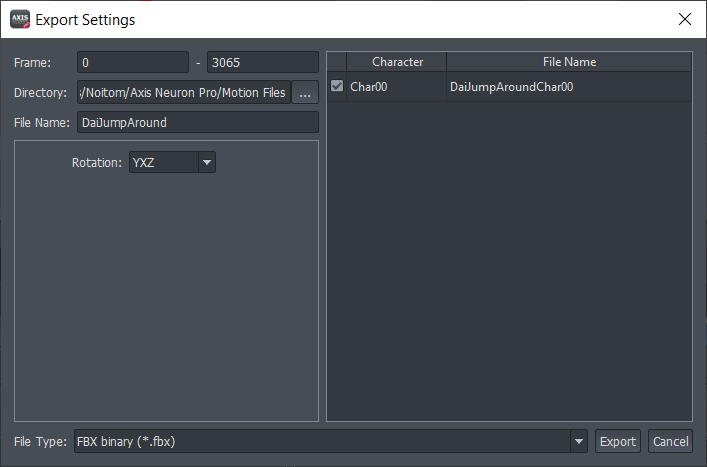 Export as an FBX binary
***When using data from Axis Neuron or Axis Neuron Pro, you must first bring the data into a program such as Motion builder or Maya and add a T-pose to the head frame.
Setup in Houdini for Axis Studio file
Open Houdini and go your node editor.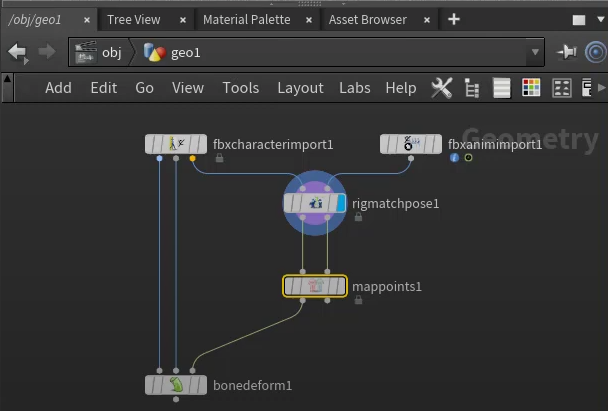 Add a Geometry node.
Open the Geometry node and add a FBX Character Import node.

Use this node to add your character to the scene.

Add a FBX Animation Import node and use it to load your animation.
Add a Bone Deformation node and connect it to the FBX Character Import node.
Add a Rig Match Pose node and have the FBX Character Import and FBX Animation Import both feed into it.
Add a Map Points node and connect it to the Rig Match Pose node.
Turn display on for the Map Points node.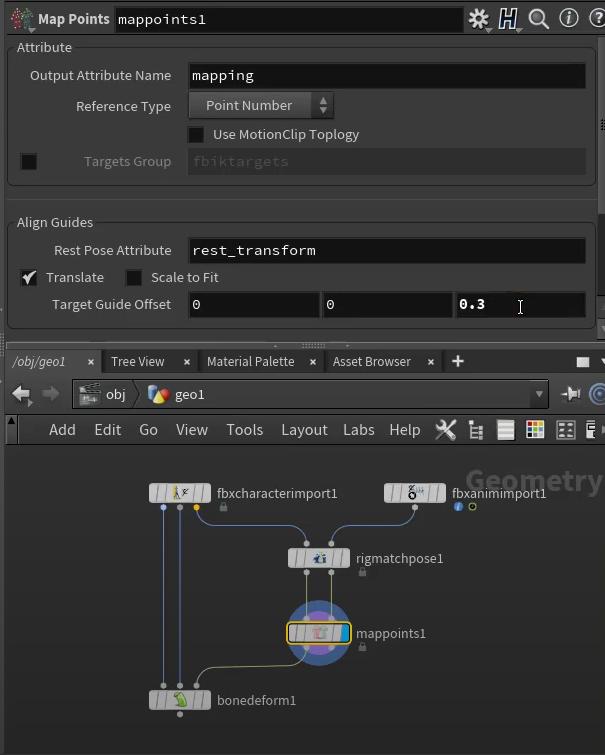 Change the Target Guide Offset to 0.3 in z.
Click on the Viewport and click enter.
Connect all the points between the skeletons.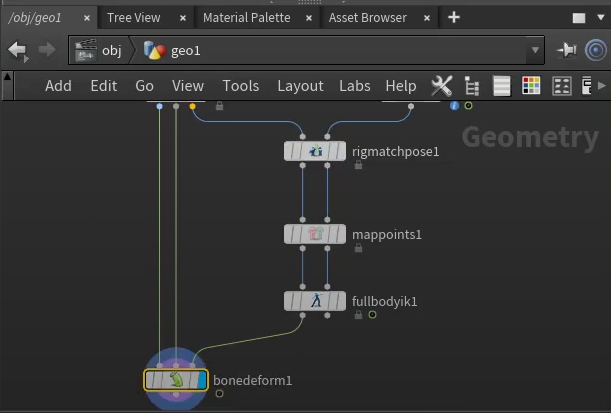 When that's done, add a Full Body IK node and connect it to the Map Points node. Then, connect the Full Body IK to Bone Deform and turn on the display on the Bone Deform node.
Press Play and your animation should now be retargeted to your character.