Axis Software Setup
Either have your mocap suit ready to record or play a recorded take on loop.
Axis Studio Settings
Go to Main Menu --> Settings --> BVH Broadcasting
Enable Capture for live data or Edit for recorded data
Skeleton: Axis Studio or Axis Studio - Thumb Open
Enable Displacement
Protocol: TCP
Check that the IP and Port numbers are correct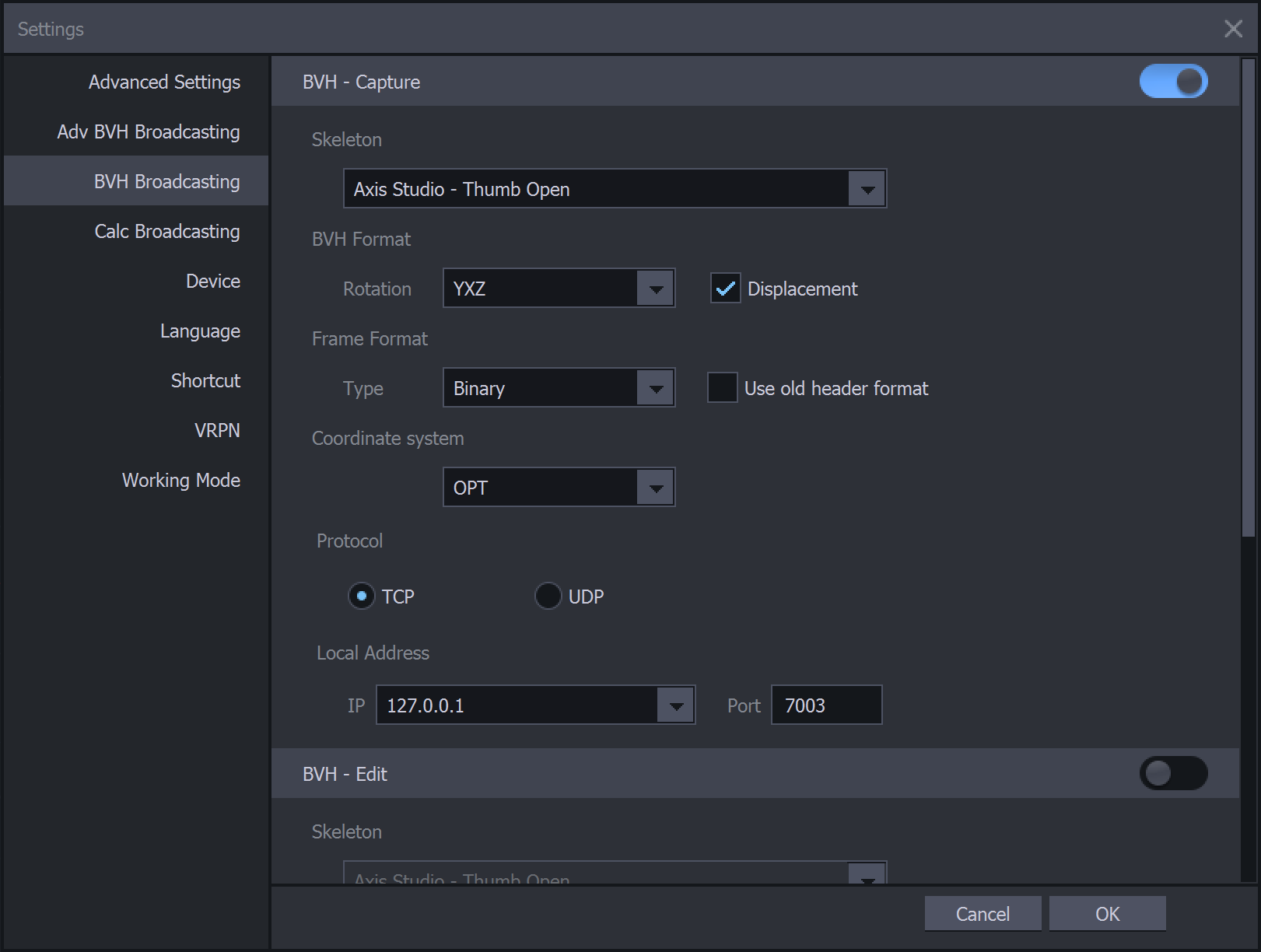 Axis Neuron/Pro Settings
Go to File --> Settings --> Broadcasting
Enable: TCP and BVH
Enable: Displacement
Setup in Notch
Open Notch and import a character into the node editor or resource bin

The character should be a human IK character. You can download a character from Mixamo

Create a new layer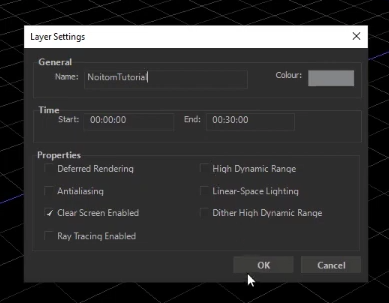 Go to Import Resource --> 3D --> FBX Scene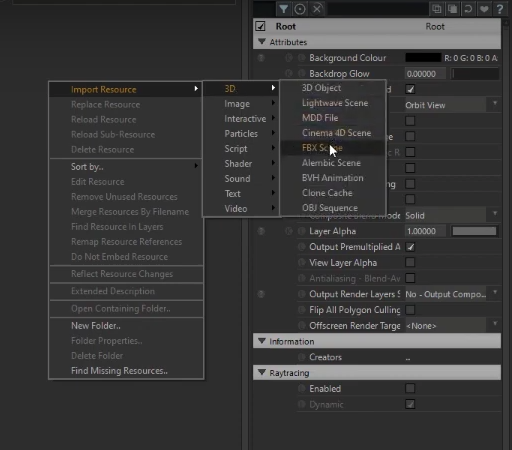 Navigate to where your character FBX is saved and import

In the import Object/Scene window, s

et the Scene Scale to 0.01 and leave all boxes unchecked
Drag the character from the Resource Panel into the Node Graph
Connect the Root node and Imported 3D Scene node

This will add your character to the scene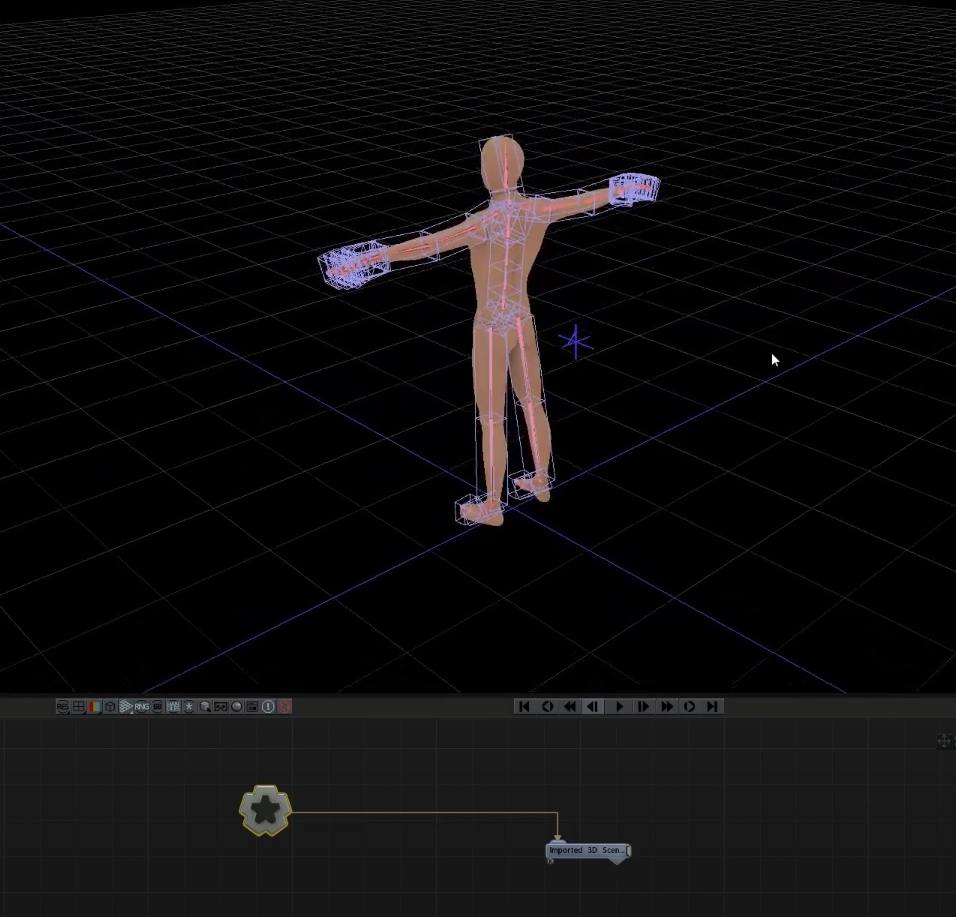 Search for the Perception Neuron Mocap Skeleton node and drag it into the Node Graph
Make sure the Axis Neuron Sever Address and Sever Port numbers are correct

Connect the Perception Neuron Mocap Skeleton node to the character's hips by dragging the hips of the character to the Perception Neuron Mocap Skeleton Node
Press Play and your character should be driven by the mocap data

Remember that Notch currently does not support finger tracking, but this should change in the future.