Requirements
The following tutorial applies for iClone 7 and iClone 8
Software Setup
First, either set up your mocap suit for recording or play a recorded take on loop.
Axis Studio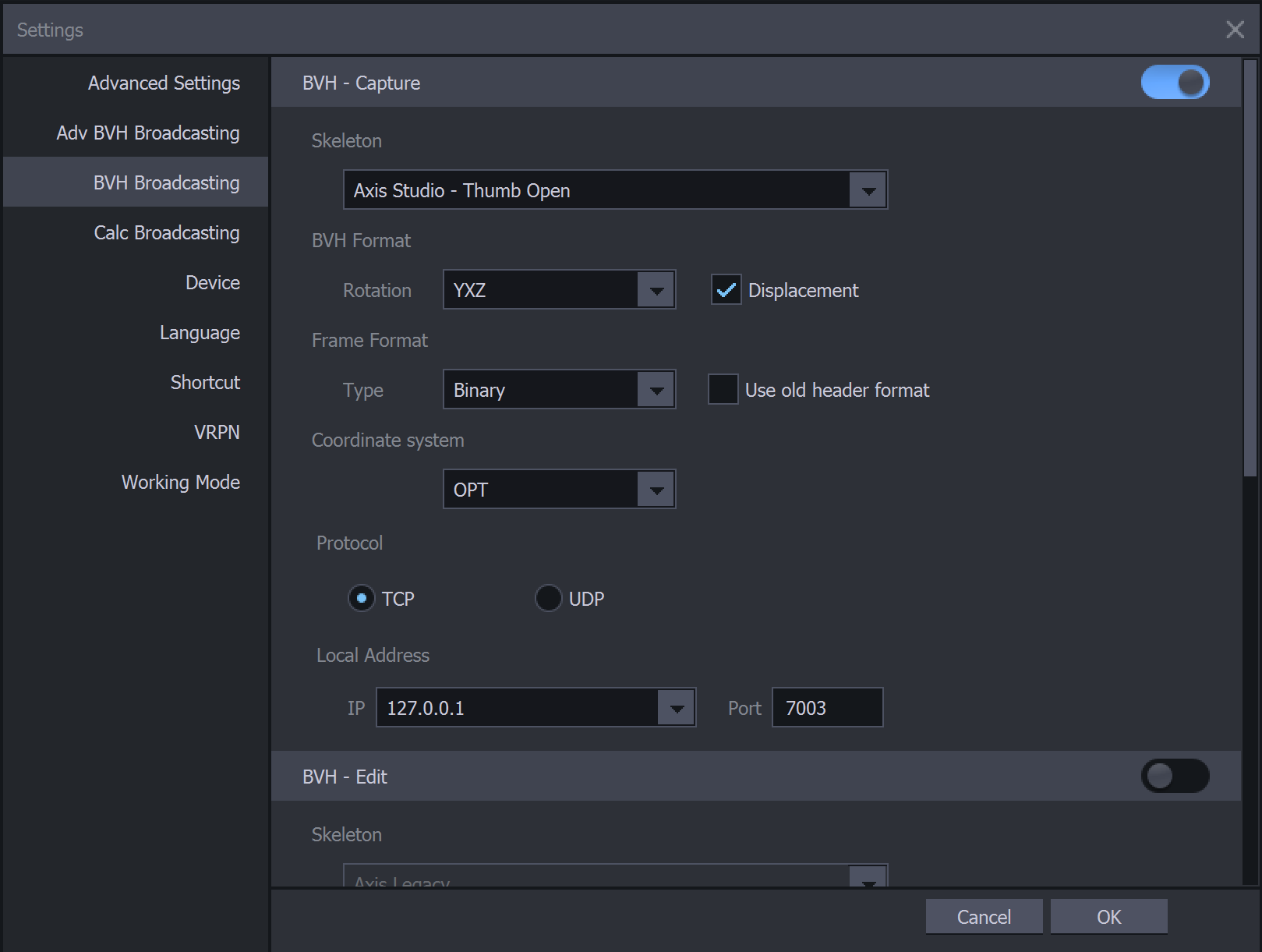 Go to Main Menu --> Settings
Enable BVH Capture or Edit depending on your needs. Capture is for live recording, Edit is for streaming a recorded take

Skeleton:

Axis Studio
Axis Studio - Thumb Open if you are using gloves

Displacement must be enabled
Axis Neuron/Pro Settings
Go to File --> Settings --> Broadcasting
Enable BVH and TCP
Go to Output Format and make sure Displacement is enabled
Setup in iClone 7/8
Now, it's time to open iClone.
Have a character loaded in your scene

Then go to Plugins --> Motion LIVE --> Motion LIVE
In the Motion LIVE menu:
Make sure IP and port are correct

Click the green circles next to Body and/or Hands
Find your character in the Character List
Double click the triangle and click Perception Neuron
Remember to set the Control Mode to Finger if you have finger animation and to set it to Hand if you do not
Click Preview to make sure everything is working
Before you start recording, go to Edit --> Project Settings, and make sure the total frames are the correct length. iClone will stop recording as soon as it hits the end of its timeline
When you are ready to record, click Record