You can assign a different working mode to each channel. There are 6 working modes, each one requires a different sensor configuration.
To view the working modes supported in Axis Studio, go to Main Menu>Help>Working mode introduction. The following window will show.

Required nodes versus optional nodes are demonstrated a
By default, Axis Studio sets the working mode on all channels to AUTO DETECTION. If desired, you can lock the working mode to a specific working mode per channel. See the following window found in MAIN MENU>SETTINGS>WORKING MODE.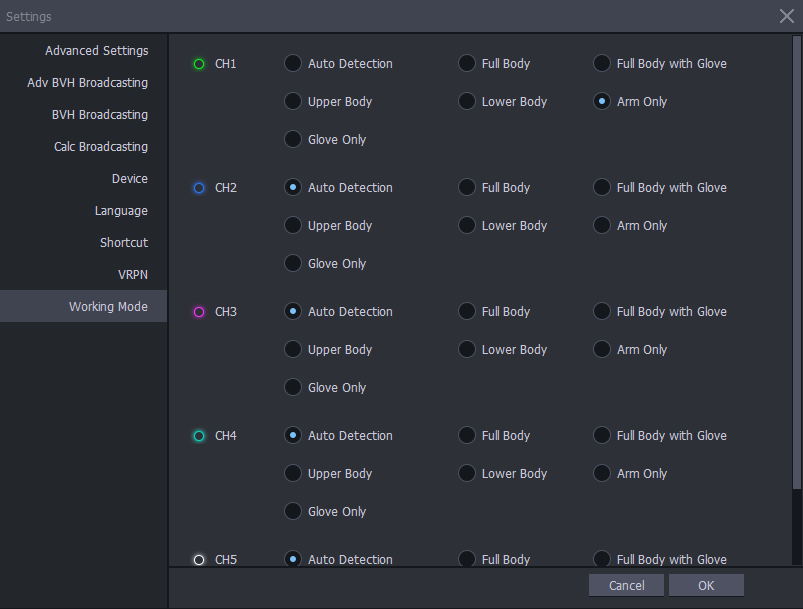 Pay close attention how your working modes are set. If you lock working modes, you may think system is not operating if an unexpected working mode is attempting to be setup.